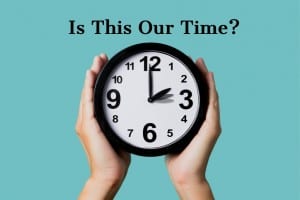 It feels premature to say it, but this may just be Our Time!
This may be Our Time – not despite the enormous challenges facing our personal well-being and our healthcare, economic, and political systems – but because of those challenges. History shows that great accomplishments require something to push against and we suddenly have more than our share.
Of course, it doesn't feel like Our Time. This is tough! Reactions thus far have ranged from head-in-the-sand denial to hoarding toilet paper and hiding. It's understandable. We're human.
Perhaps the best thing we can do right now is stay as active and connected as possible as we shelter in place. Alright, but then what?
Do we keep hiding? Do we attack each other? Or do we accept the challenge, support our companions, colleagues & clients, and move forward together?
The choice is ours. Let's hope we choose well.